This innovative weight management program is now added into my practice:
metabolic balance® is a nutritional program for weight management and overall well being. Developed by Wolf Funfack, a German MD, it was implemented in medical practices in Europe with astonishing success for patients with metabolic syndrome; a condition that has reached epidemic proportions in industrialized countries; the United States is leading with over 70% of adults overweight and obese.
Obesity is visible and speaks to our vanity unlike the rest of these metabolic changes which include elevated blood sugar and blood lipid levels. They do not hurt and make hardly any symptoms, but metabolic changes are accumulative, leading to serious medical problems like cardiovascular incidents and diabetes.
metabolic balance® is a food-only weight-management program to balance your weight and your life. Each day you eat three nutritious meals and select the food for your meals from your personal food list. With the help of these right foods and a few simple rules you can now establish a new regime that enables you to achieve and maintain your perfect weight. Additionally, you will feel a sense of well-being with increased energy, balanced moods, restful sleep, clearer skin, and reduced joint pain.
metabolic balance® is a four-phase program.
Phase 1 is a mild two-day cleanse.
Phase 2 is a strict two-weeks metabolic adjustment phase.
Phase 3 allows you to reintroduce foods that were excluded in the adjustment phase and to monitor any reactions to these foods.
Phase 4 is the maintenance phase to start as soon as you have reached your desired weight.
General information can be found at the Metabolic Balance® website.
Registration for the 12-week program is ongoing:
To register for the program or to inquire about additional information, send an email to office@essl.pro or call 415-380-0630.
Talks to introduce the metabolic balance® program are regularly scheduled. Please check here for latest updates.
Metabolic Balance—Food that Heals:
An Individualized Approach to Weight-Loss and Well Being
This talk about the program is at 655 Redwood Hwy, Suite 160, Mill Valley (please
/ call for directions and RSVP, since seating is limited):
6:30 pm - 8:00 pm

Currently no talks are scheduled

The talk is free and open to the public.
View a brief metabolic balance® video posted at YouTube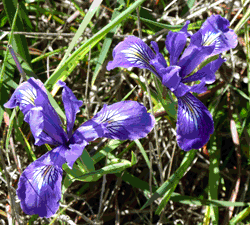 Please contact our office for an access code to start a secure video call with
Dr. Essl
Chrome, Firefox, iOS, Android - Telemedicine by
doxy.me